Truck Weight 2 Plus


This software has been designed for connecting with other necessary equipments for weighing , depending on the customers' requirements. It can be connected with CCTV, Traffic lights, Gate Barrier, RFID Reader, Photoelectric sensor, etc.
The qualifications shown on the following catalog: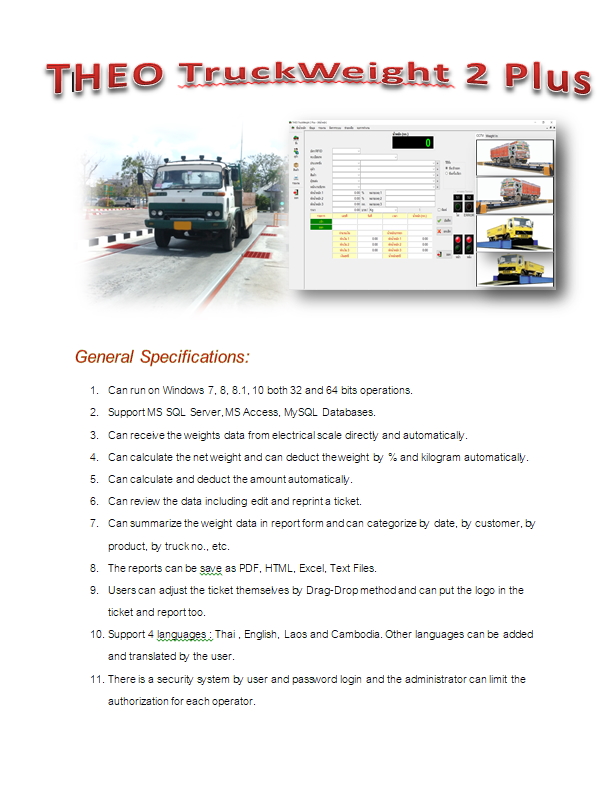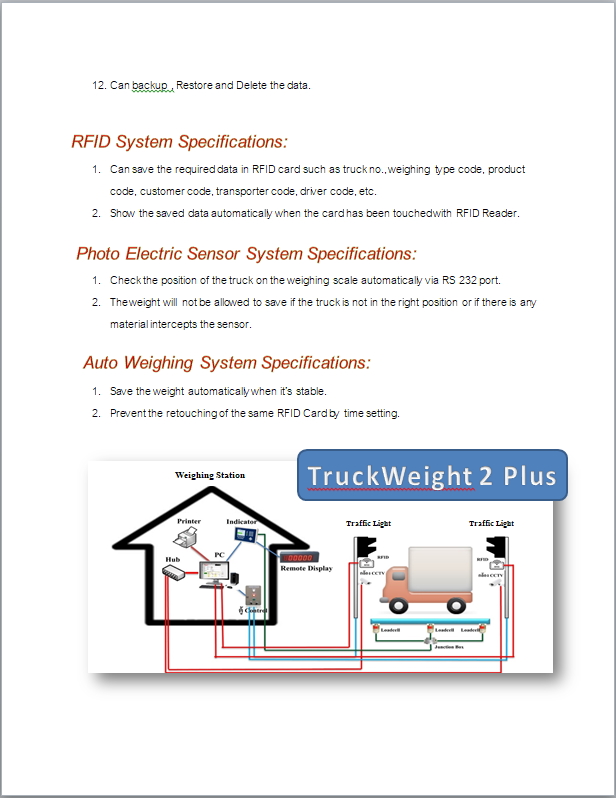 Please find below some our references who use the software with RFID System


1.Green Sport Co., Ltd.
2.Ajinomoto Co., Ltd. (Ayudthaya and Kampangpet Provinces)
3.Silachai Co., Ltd. (Burirum Province)
4.CH. Karnchang Public Co., Ltd. (Nakornratchasima Province)
5.(Chachoengsao Province)
6.SCG



Sample of the project using our software (TTW1.0 modified) connected with RFID System.

Dearler : Pattana Karnchang Saraburi Co., Ltd.
Customer : Ch. Karnchang Public Company Limited
Owner Project : State Railway of Thailand

This project has been requested to install the software connected with long distance RFID Reader, 2 sets of CCTV, 2 set of Traffic lights and inspect the position of the truck by camera.
This software can be operated both manual and automatic systems.